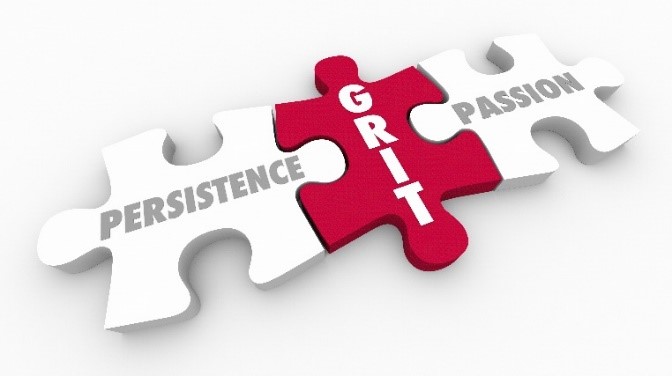 When we talk about attributes or "soft" skills that play an important role in determining success, grit is somewhat of an unknown. Recently I was introduced to Angela Lee Duckworth's TED talk about her research on "grit" as a predictor of success in work and life. The dictionary defines grit as "courage and resolve; strength of character". When you think about successful leaders – having a values-based character, a strong passion for and commitment towards a vision, and the resilience to achieve it, is what stands out. Your professional journey is a marathon and not a race. To be in it for the long haul is success (not just achieving the milestones along the way), and it takes more than just talent or intelligence. Passion can drive you to graduate school or to innovate and start a company, but it is perseverance that will help you succeed and thrive. Can grit alone get you there? Probably not, but lack of grit surely will not!
It involves staying steadfast on your path, overcoming failures and viewing challenges as opportunities to grow, regardless of the effort involved. It involves risk, sacrifice, sincerity and self-control. It takes deliberate practice and intentional strategy. As Lincoln said "If I had 8 hours to chop down a tree, I would spend 6 of those hours sharpening my axe. "
Grit is a fascinating word for me personally. I have always appreciated passion and perseverance but to find a word that can articulate both of those significant qualities together is delivering a power packed punch! So, as you take on that next challenge in your personal or professional life, ask yourself if you have the grit to see it through. If you don't, work on changing your mindset first. And if you do, success should follow…
Connect with us on LinkedIn, join our Active Network Program and look at the other areas of connection we offer.