How often in my conversation with executives do I hear the statement, "he/she is good at reading the tea leaves" or "he/she is not so good at reading the tea leaves"?
What does it mean?
To me, it indicates a sense of external awareness of what's being said around you. When the action and the talk don't align – you'd better take notice. Unfortunately, a lot of executives get so caught up in their own internal world that they are unaware of what's going on around them.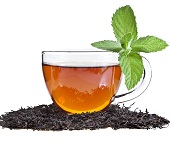 There's lots of evidence to support this lack of external awareness. In working with executives in transition, I often hear the statement "I never saw it coming." As I review the details of their last 60 to 90 days of employment and then we review it together, the next statement I often hear is –"I should've seen it coming. Obviously, that executive didn't do a good job of "reading the tea leaves."
Now most of us are aware of the concepts emotional intelligence and political intelligence.
Emotional intelligence is the capacity to be aware of, control, and express one's emotions, and to handle interpersonal relationships judiciously and empathetically.
Political intelligence is a thorough understanding of the interpersonal and political dynamics that organizational structures create and to know how to make things happen within this context.
We define these concepts in terms of both nouns and verbs. As you know, a verb implies action, and both forms of intelligence must have an action to be of any benefit.
Both terms suggest a strong emphasis on the external environment as well as the internal environment. As mentioned, too many executives become overly focused on the internal environment. By practicing the art of emotional intelligence and political intelligence you will learn to pay attention to the external as well as the internal and increase your ability to read the tea leaves.
Happy Reading,
Jim
Connect with us on LinkedIn and join our Active Network Program.