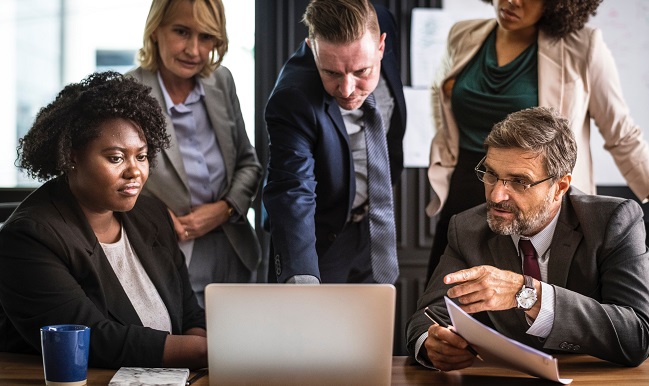 In this time of ever-intensified focus on consumerism in marketing and the comparative lack of it in healthcare, hiring managers sometimes think of recruiting marketing executives outside of the industry to fill healthcare marketing roles. They want to bring learnings in from other industries, like hospitality, financial institutions, and retail – which is a great idea. However, I would suggest hiring an excellent healthcare marketing leader who understands this notion and can reach out to SMEs in other industries for insights and advice, then bring that intel back to the healthcare system and incorporate it strategically.
Why? Because healthcare marketing is different. How? Read on.
Physicians. While the marketing programs for most industries focus on either B2B or B2C, and others a combination of both, healthcare includes those plus a couple more: B2P (P=physicians) and P2P. Physicians are the actual conduit for the work. Without them, hospitals, ERs, surgery centers, and even other physicians can't survive. While healthcare marketers must focus attention on consumers and employers, they must also be savvy in understanding how and when to promote physicians (within regulatory guidelines – which are tangled), as well as how and when to market to them for referral purposes. There are a lot of audiences, layers, and regulations.
Payers. While physicians are the conduits for the work, payers are the conduit for reimbursement, in most cases – not the consumer or the employer. This adds another audience to consider from a reputation and consumer demand perspective. And there are different types of payers – governmental and commercial – with different outlooks and expectations, to some degree. So while we're targeting consumers, employers, and physicians we must keep in mind that one of our goals is to be on the top of the heap in terms of positive reputation and consumer preference – from a payer's perspective. There's a lot more than marketing that makes that happen, but marketers need to message around this – very strategically.
Long tail sales cycle. Patience is a virtue, and it's absolutely essential in healthcare marketing. While retail marketers know immediately if their latest marketing effort is working, healthcare marketers usually don't. We can watch KPIs like click throughs, calls, form fills and the like, but the actual medical procedure typically takes weeks or even months to occur. This would frustrate marketers who don't understand the healthcare sales cycle. It's important to understand this on the front end of a marketing effort so that appropriate expectations can be set, and accurate forecasting can be done.
For those reasons, leaders should focus on finding healthcare marketing experts who understand the importance of looking at other industries for ideas, and also deeply understand the nuances of the industry. It is possible to find a marketer who can bridge the gap, but it is rare. More often it becomes a costly experiment that can set the organization back. And no one wants that! Be smart. There are some very talented healthcare marketing leaders out there who get it.
Connect with us on LinkedIn, join our Active Network Program and look at the other areas of connection we offer.