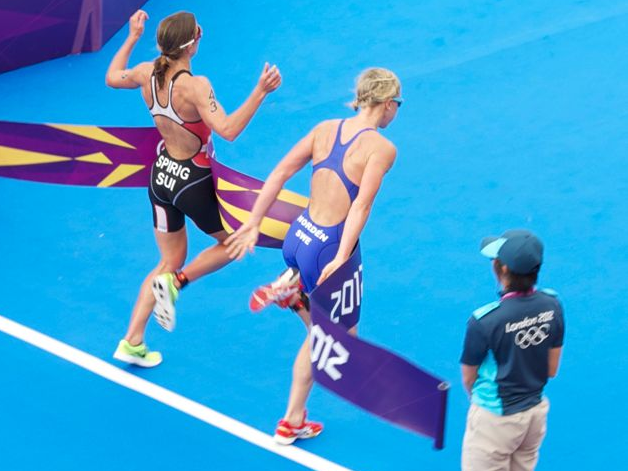 Leadership Transformation Series
This is Part 1 of a Four-Part Leadership Transformation Series (LTS).
2012 Womens Olympic Triathlon finish in London - After two hours of racing with the best in the world, what would one or two seconds in transition time have meant for the top three athletes?
Transformation in healthcare is personal: it requires the transformation of health system leaders. This LTS begins to speak to key differences in some of the fundamentals of transformational vs traditional leadership in healthcare.
This article focuses on how the nature of our work is changing.
Many compare the healthcare transformation journey to one of our oldest Olympic sports: "It's a marathon!" Although this might reflect the persistence, resilience and endurance sentiment, I offer an analogy upgrade from one of our newest Olympic sports: "It's a triathlon!"
Why?
First, transformation requires mastery of multiple disciplines. We – and our organizations - may have competency in one or two disciplines, but adaptive learning is required to develop and integrate the different and stronger skills needed for next level or breakthrough performance. We cannot count on simply doing more of the same 'one foot in front of the other' plodding and grinding to advance our mission – our people are burning out. Unlike in the run or bike, the first triathlon discipline – the swim - does not ask as much of the legs. While the upper body provides most of the forward propulsion, for swim speed it is more important to reduce drag. Drag is not a material factor in running, but it is in running our organizations – and barnacles, barriers and anchors come in many, mostly self-inflicted, forms.( Read Full Article)
Connect with us on LinkedIn, join our Active Network Program and look at the other areas of connection we offer.